October 1st, 2016
Washington DC
Rachel and Kelly met at a Teach For America summer training institute in Philadelphia. After three years of dating—including a year and a half of long distance and two cross-country moves—Rachel rented out a theater and proposed with a homemade movie that included clips of all of Kelly's close family and friends. A few weeks later, Kelly gave Rachel her ring by filling their home with hundreds of candles, which were immediately blown out when the smoke alarm went off. The couple now lives in a Washington DC rowhouse with two very sweet and ill-behaved dogs, Toby and Lucy.
When it came to wedding planning, the brides focused on fun. "All we cared about was great drinks and lots of dancing with all of our favorite people."
Kelly and Rachel spent the morning of their wedding getting ready together in a giant suite, then separated to get dressed. Say the brides, "It was so much fun. There should be a special word that captures the joy you feel when you see your bridesmaids all become friends with each other."
Both brides walked down the aisle. They did a coin toss to decide that Rachel would walk first. Kelly came next, escorted by her parents. The brides' friend Josh served as their officiant. He has been with them along their whole journey, from the very first night they met. "Having an officiant that knew us as a couple meant he was able to weave in his own reflections and anecdotes. He had the whole room both laughing and crying the entire time."
It was important to the brides that Kelly's parents—who have been very supportive of the relationship—play a prominent role in their special day. Says Rachel, "My parents chose not to attend the wedding, but that just meant that my friends were able to step in." During the ceremony a friend read Taylor Mali's "How Falling in Love is Like Owning a Dog," and the crowd loved it.
The brides both love strong female artists, so they walked down the aisle to Ingrid Michaelson's version of "I can't help falling in love." They also did a first-dance to Christina Perri and Ed Sheeran's "Be My Forever." Say the brides, "We knew we wanted something light. Our relationship is full of laughter and fun, and we wanted to reflect that in our dance."
Kelly's Favorite Moment: "Being surrounded by literally every single one of our favorite people on the dance floor. We honestly didn't stop dancing from the time we started and I've never been as happy as I was when I was dancing with my new wife and all of my best friends. It was just pure joy!"
Rachel's Favorite Moment: "We wrote our own vows and read them to each other. When Kelly finished reading hers to me during the ceremony, we were both bawling. It was this incredibly emotional moment and—without thinking—she leaned over to kiss me. For some reason my first instinct was to hold up my hand and go, "No, not yet!" All of our guests immediately cracked up. Those few seconds captured the vibe of our wedding – really tender and intimate one moment, funny and ridiculous the next!"
The brides do wish they hadn't chosen a videographer at the last-minute, because the video didn't turn out great. Their advice? "Invest in a great videographer, too!"
Kelly and Rachel agree that the best decision they made in the wedding planning process was that they were going to focus on enjoying their party rather than playing hostesses. "We felt like we were able to have 'a moment' with every guest without feeling pressured to spend our entire reception making the rounds at all the tables or checking in with all of our guests."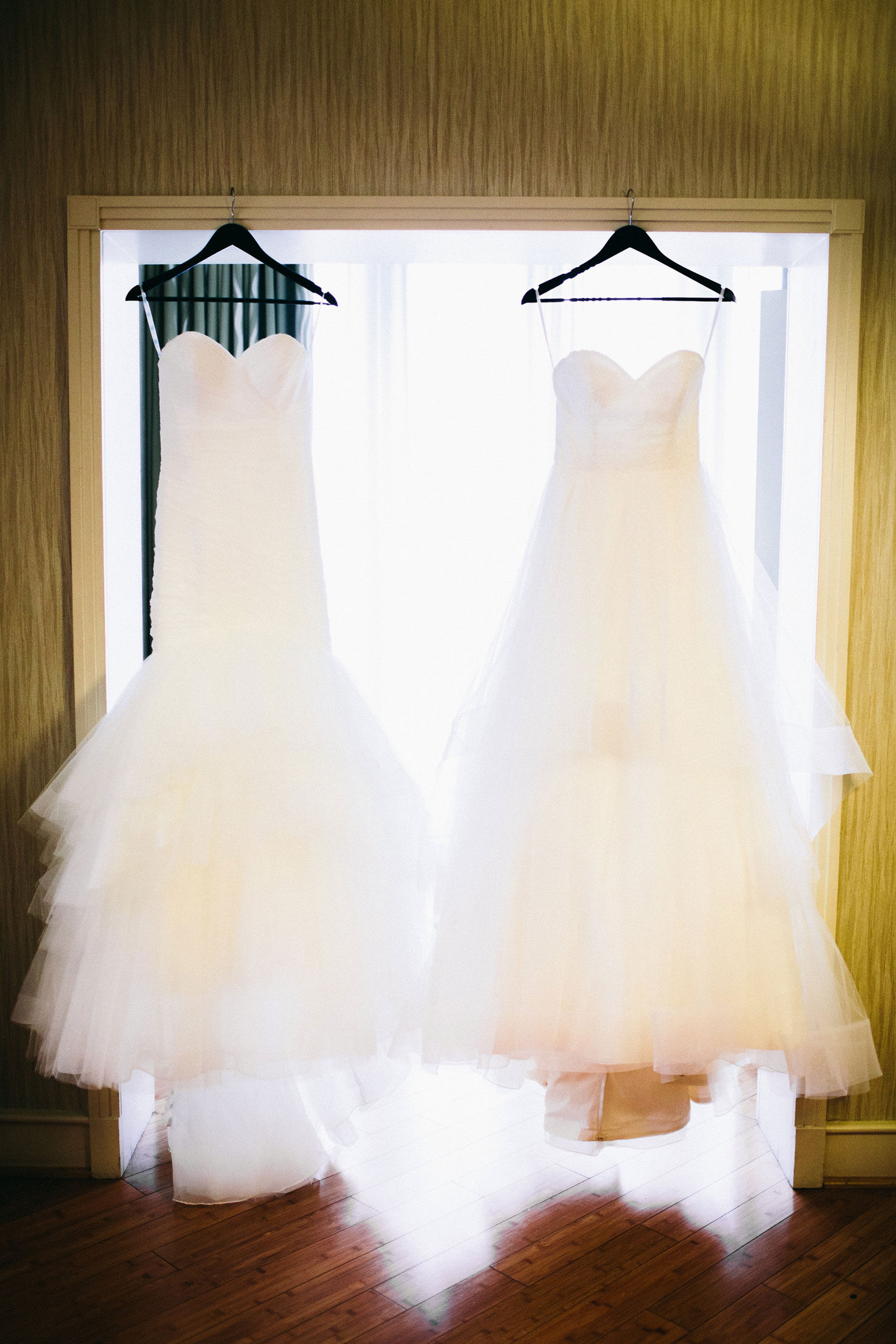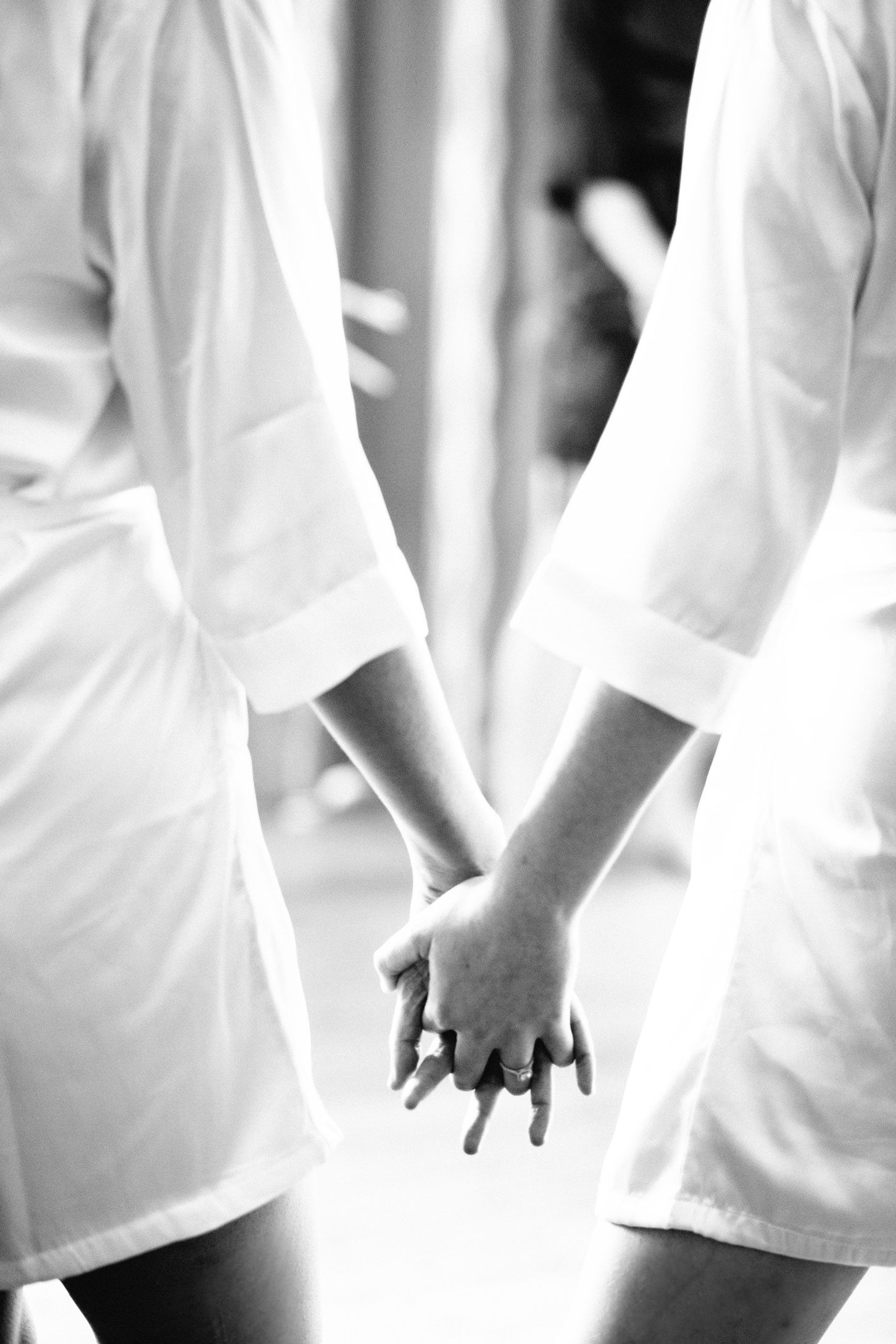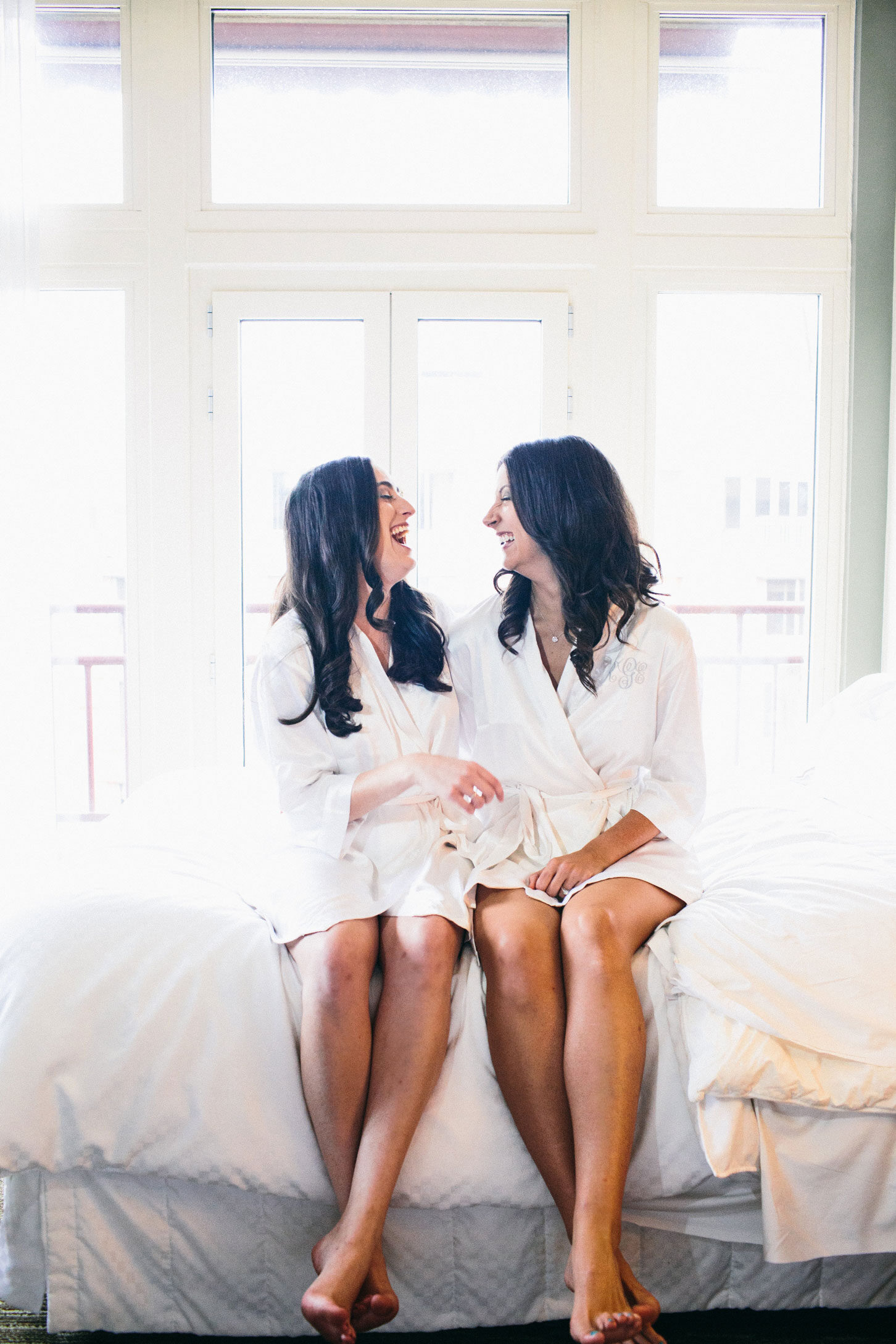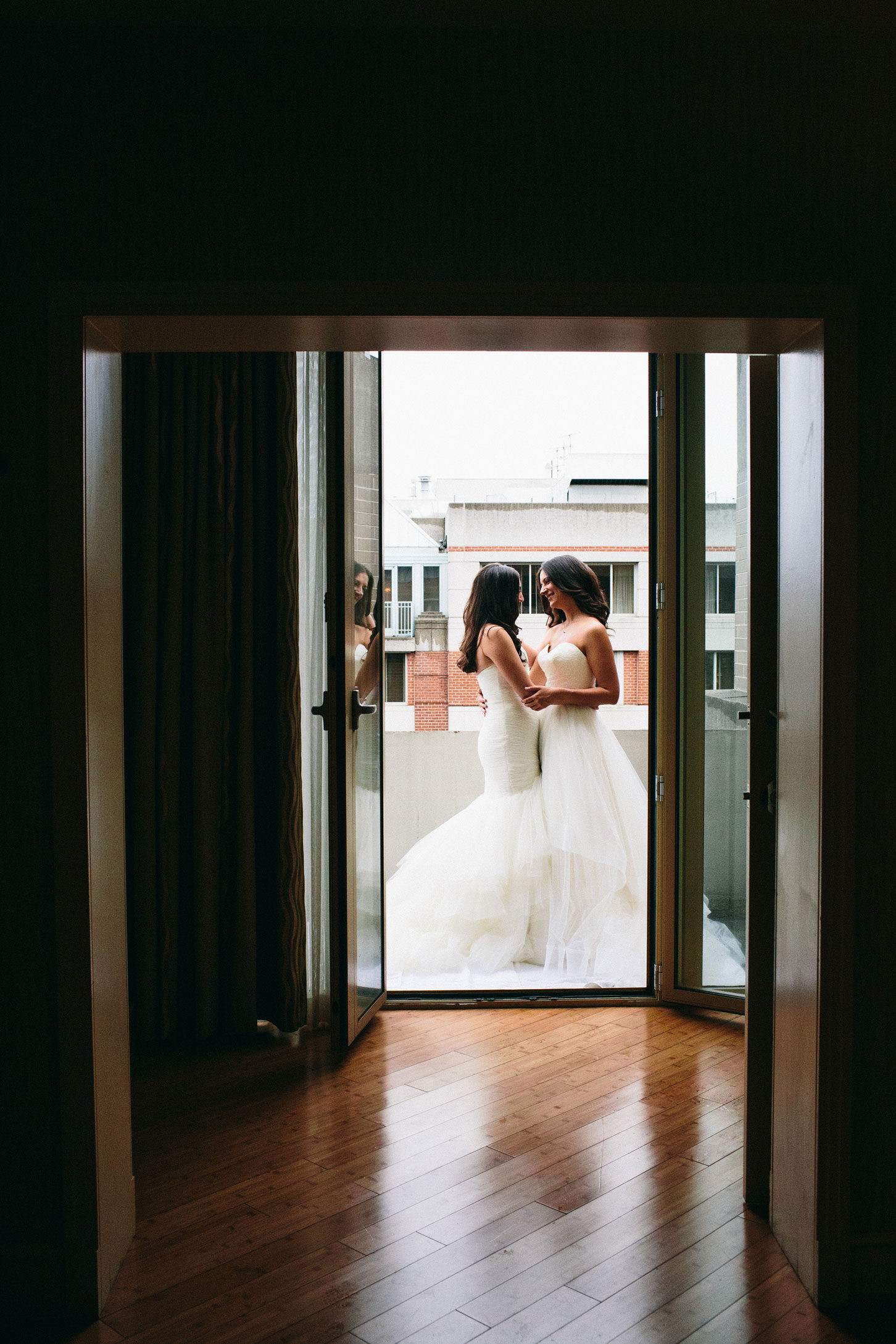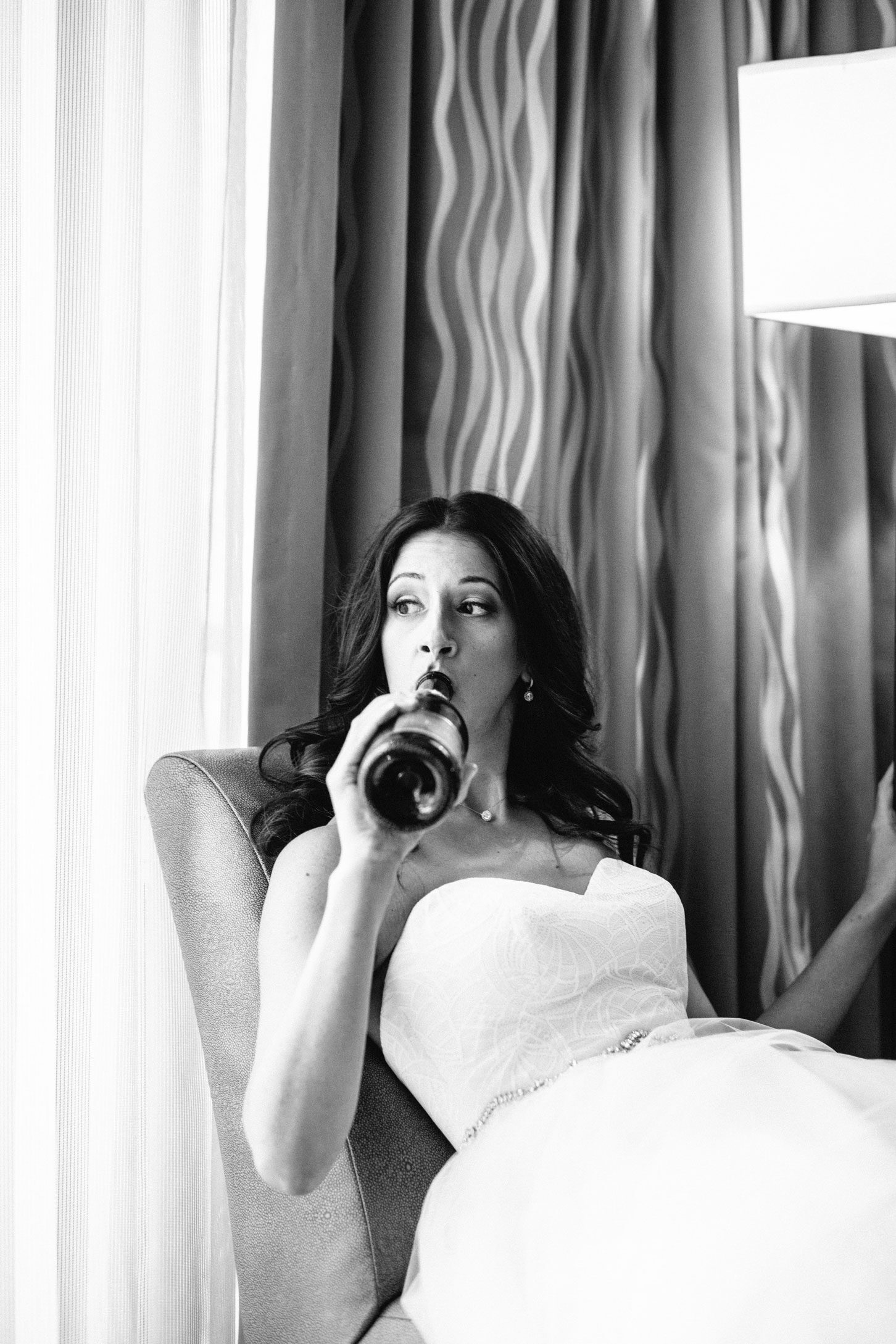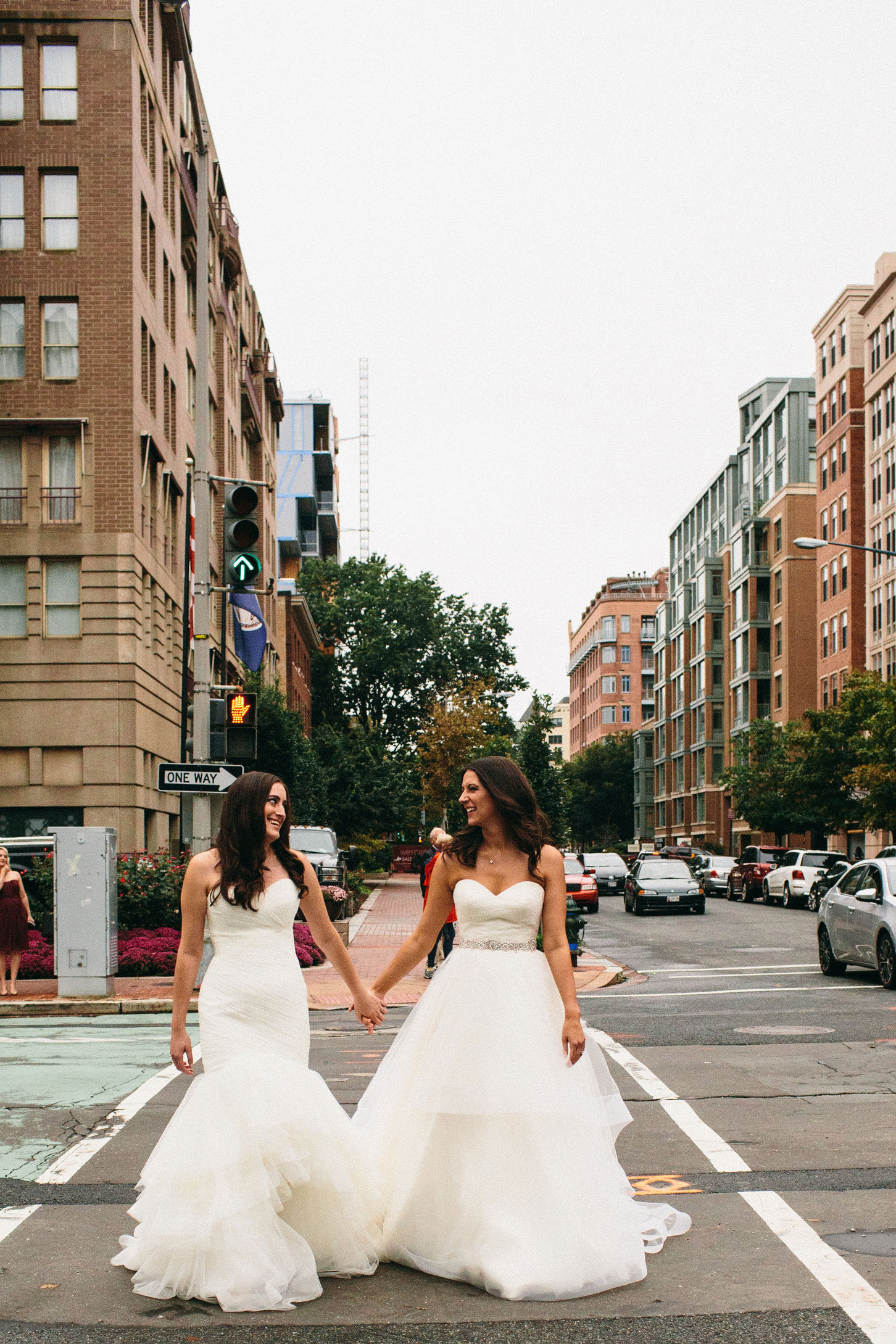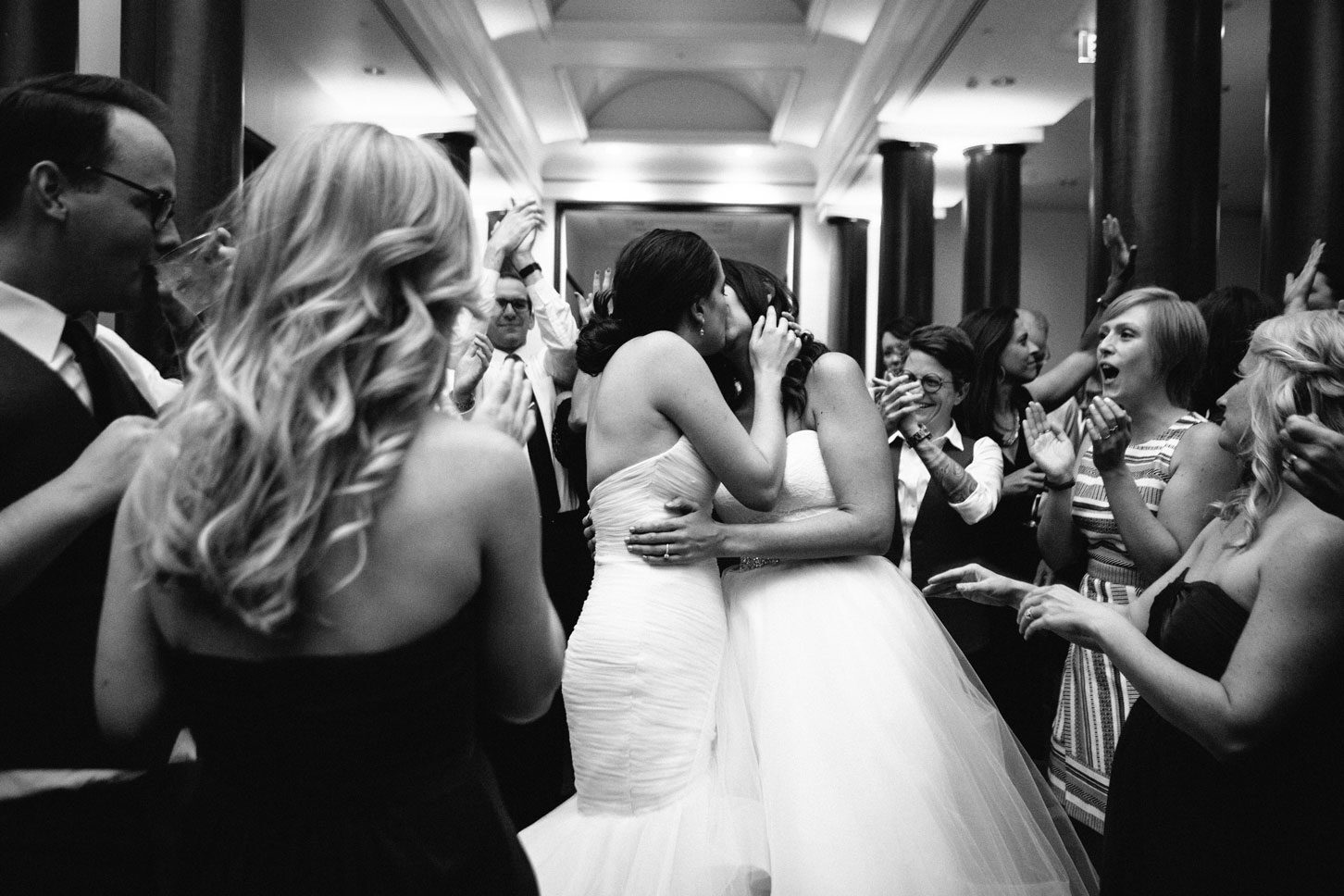 "Like a river flows surely to the sea, darling so it goes, some things are meant to be. So take my hand, and take my whole life too, cause I can't help falling in love with you."