Anna & Shelly, who shared their rad destination wedding with us, have been married over two years now, and the couple has learned a thing or two about how to keep life spontaneous.
When their photographer friend Chellise offered to capture the couple, they jumped—literally, as you'll see in the photos—at the chance. Say the couple, "Chellise is an amazing photographer. When she asks if she can photograph you, you say, 'Yes' and 'Thank You.'"
The three decided to capture Shelly and Anna in their natural habitat, and Chellise shot the couple at home and wandering through their Brooklyn neighborhood. Says Anna, "It felt more like a casual stroll in Brooklyn with buds rather than a photo shoot. That's the aesthetic I most appreciate in photos, documenting real moments rather than staging people and sculpting a forced memory."
As the photos so honestly reveal, Shelly & Anna are a fun couple to be around. Their love for each other is palpable in every situation, even if they're in disagreement or teasing each other, the two are a clear match. I asked Anna what she was thinking during some of the playful moments of the shoot.
"I was thinking, I am so lucky to be able to live my life freely with the most loving soul by my side. Also, because I've been wanting to try out the acronym TBH in a sentence, I will divulge this info: TBH we had some beers beforehand so I was way more touchy than normal."
TBH we're pretty glad the girls pregamed the shoot because they honestly look like they're having an amazing time.
What was Shelly thinking about? Anna: "I can't speak for Shelly … but I will anyway. She was thinking, "Goddammit, Anna is so beautiful. Like an 11 out of 10. I am so, so, so, so, sooo lucky.""
Some of the shoot's highlights after the jump, but first I had to ask the ladies to divulge some of their hard-learned marriage secrets.
"Celebrate each other's differences and don't ever try to change the other person. Unless they're heavy into bath salts or something, then you should probably try and squash that."
Adds Anna, "As far as lessons go, don't dry your 6′ tall wife's clothes without asking first. Unless you're secretly trying to shrink that hang-dry-only collared shirt you've been secretly coveting. There's always an unless."
All photos by Chellise Michael Photography.
These looks are everything.
While Chellise was shooting them Anna got the urge to jump on the bed. "Sometimes Shelly wants me to jump out of airplanes with her, so I go along with it. Sometimes I want her to be an adult child with me and she does it. That's one way to explain our relationship."
Why is Rocco stealing the show? "He's the best looking dog in the world, so naturally your eyes are going to be drawn to him."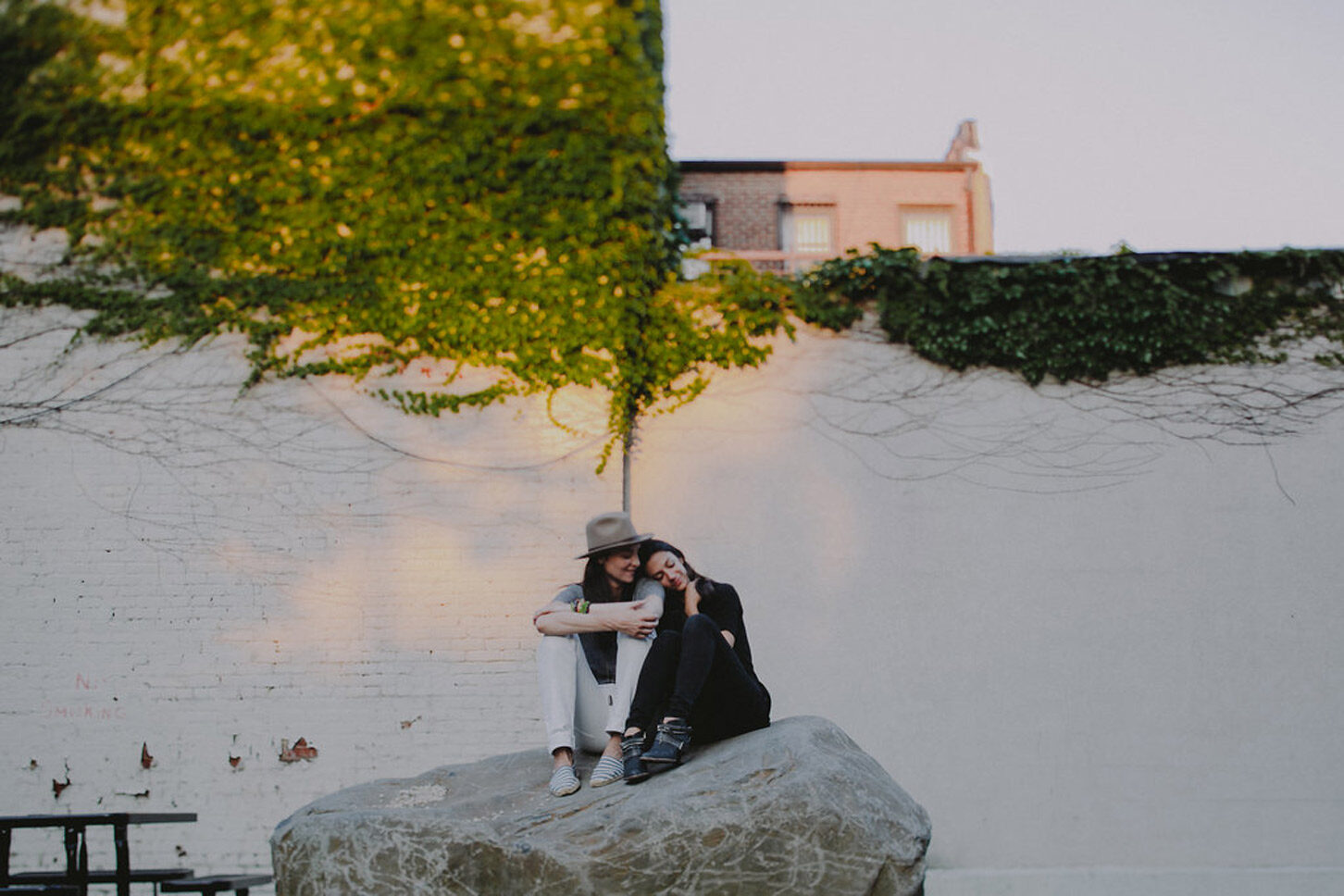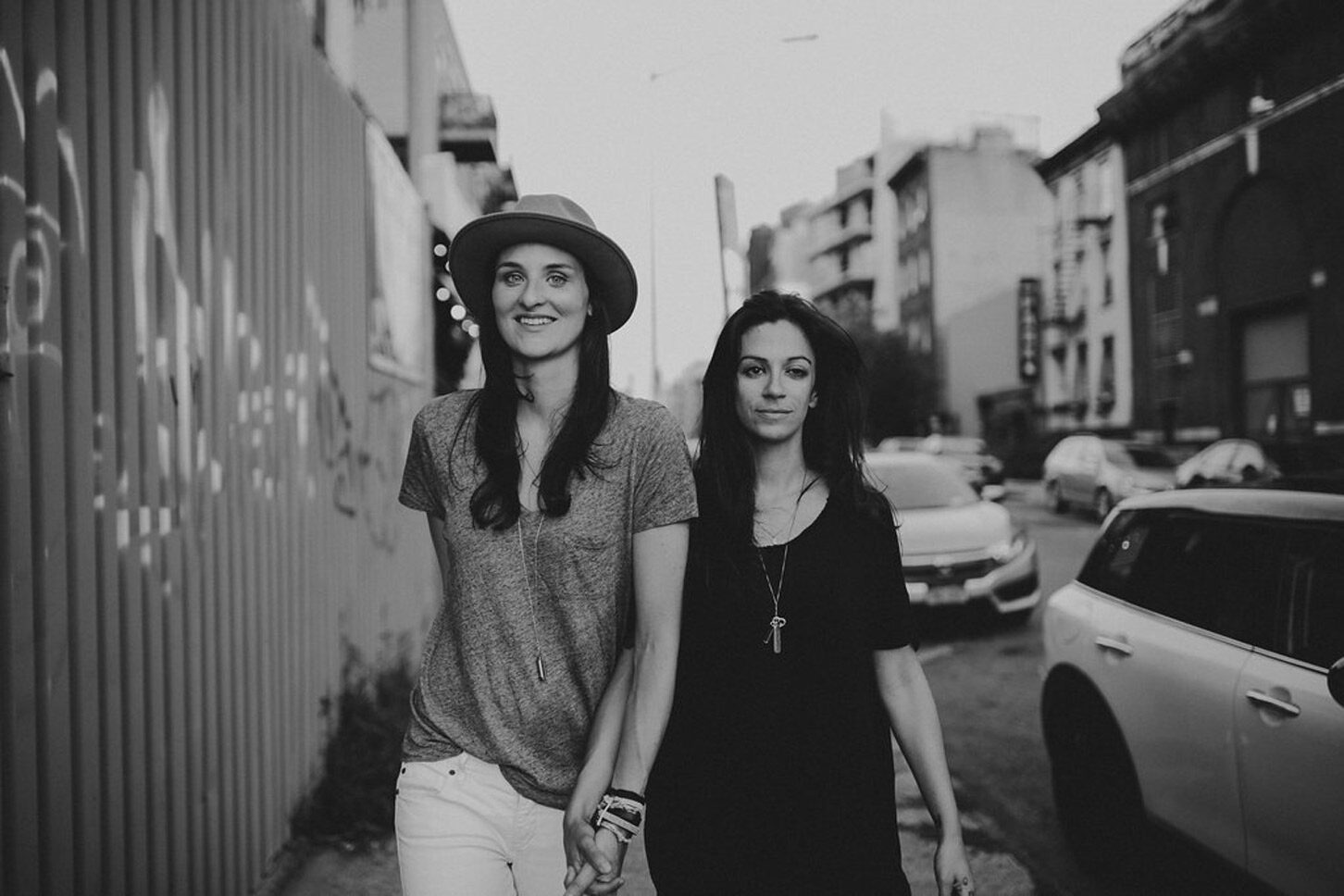 "Some photographers are great with scenery, some are better with portraits. Chellise does both incredibly well."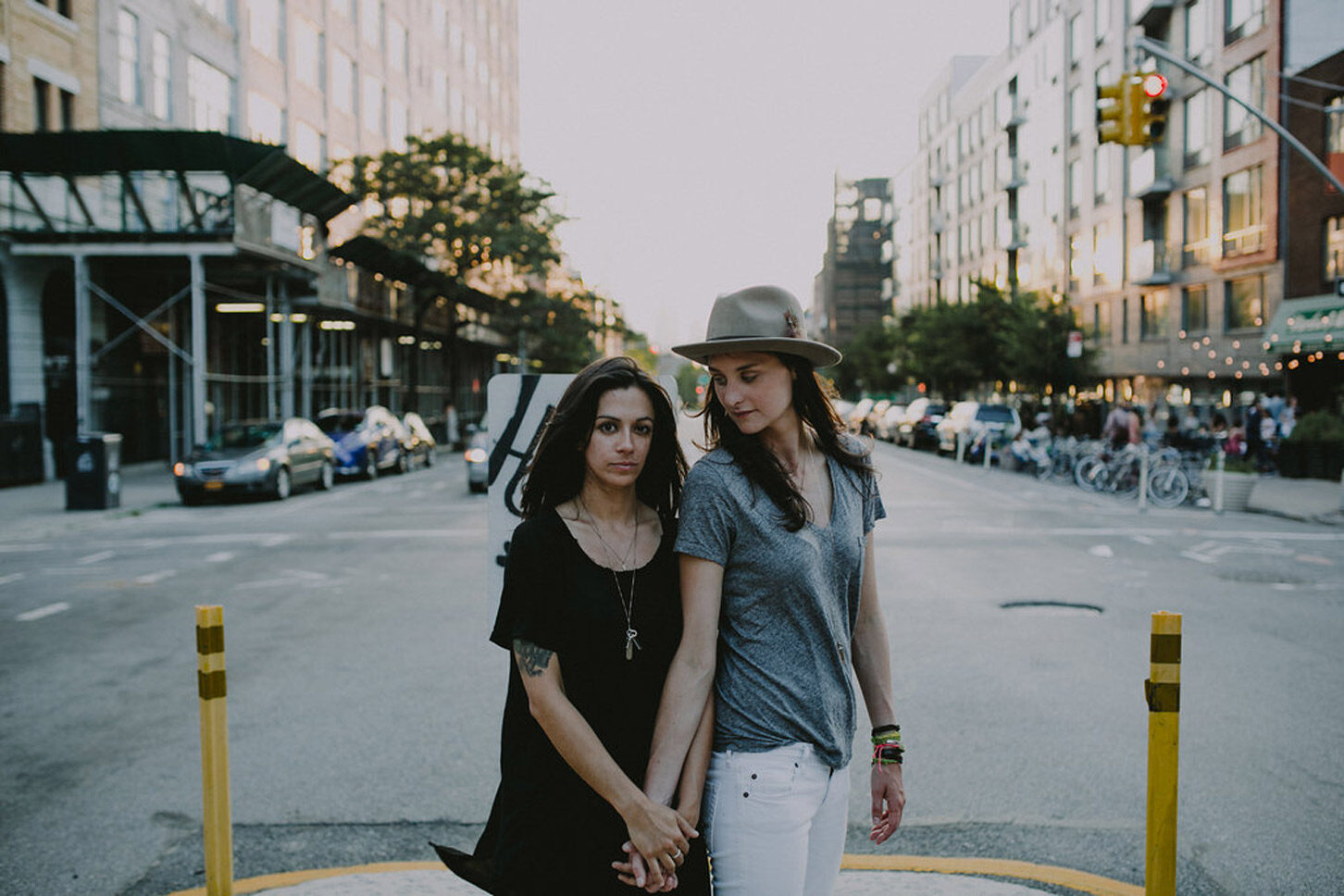 "The sunset photo is one of my favorites because it's such a real moment. Believe it or not, we had no control over the sun. Weird, I know. It was a happy, magic hour coincidence."