Melanie, a graphic designer and Sophie, a Senior Administrative Assistant in a non-profit, live in the Denver Metro area. Melanie is originally from Tennessee and Sophie is from France. The two were introduced by a mutual friend during Sophie's stay in Denver as an au pair in 2009. What started as a really strong friendship became more, but Sophie was getting ready to leave the country to go back to France. Luckily the distance did not put an end to their relationship. The brides say that it actually made their love stronger. With an 8 hour time difference, Melanie and Sophie had to get creative to communicate in different time zones. During their 8 months apart Melanie and Sophie realized that they were meant to be together and were ready to do whatever it took to be reunited. Sophie sold everything she owned and moved back to Denver in 2010 as an international student. Same sex marriage was not legal at the time so it was the only way for them to be together.
After 3 years the couple got engaged in Santa Fe, NM but didn't know when they could set a date to become legally married. When DOMA was struck down in 2013 Colorado still didn't recognize same-sex marriage, so Melanie and Sophie drove to Taos, New Mexico to get married. Still, the brides wanted to celebrate with family and friends, so when their marriage was legally recognized by Colorado they began planning a wedding.
The couple loves working together on creative projects that let them use their talents to craft a vision, and they say their wedding was their biggest project yet. "We wanted to create a particular atmosphere while staying on a budget." Melanie and Sophie mixed natural elements—tree branches, moss—with classic elements—lace, mercury glass—and recycled elements—handmade and repurposed signs, old frames—to create a rich atmosphere.
The brides say there was no particular logic to how they walked, but Melanie was escorted down the aisle first, with her dad, and Sophie walked second, with her mom.
Sophie wanted to include all of the kids she had cared for over the years. The oldest one played the Koto, a Japanese musical instrument, during the ceremony. Two more carried a "Here Come The Brides," sign down the aisle and another two were flower girl and ring bearer. Family and friends who had traveled far distances spoke during the reception.
For their first dance, says Sophie, "I love to dance and Melanie is a good sport, so we decided to do something surprising that would showcase our personalities." The newlyweds began with a sweet French song "La vie en Rose" by Daniela Andrade, then did a Charleston on "Bang Bang" by Will.i.am, then a salsa "Valio la pena" by Marc Anthony, then a country line dance to "American kids" by Kenny Chesney and ended with a Kizomba to "Magico" by Mika Mendes.
Melanie's Favorite Moments: "The first look, Sophie reading her vows and our first dance."
Sophie's Favorite Moments: "Melanie reading her vows, the grand entrance where we felt all the love and support from our friends and family, and all the dancing!"
Asked if there's anything they would change the brides say, "Nothing. We felt so blessed to finally be able to say "I do" in front of family and friends who have been an incredible support all these years. The day could not have been better."
Sophie and Melanie meet for their first look.
This reunion is a good time for a kiss.
Melanie takes a closer look at Sophie's lovely gown.
We couldn't dream up a more beautiful landscape for these brides.
What a backdrop.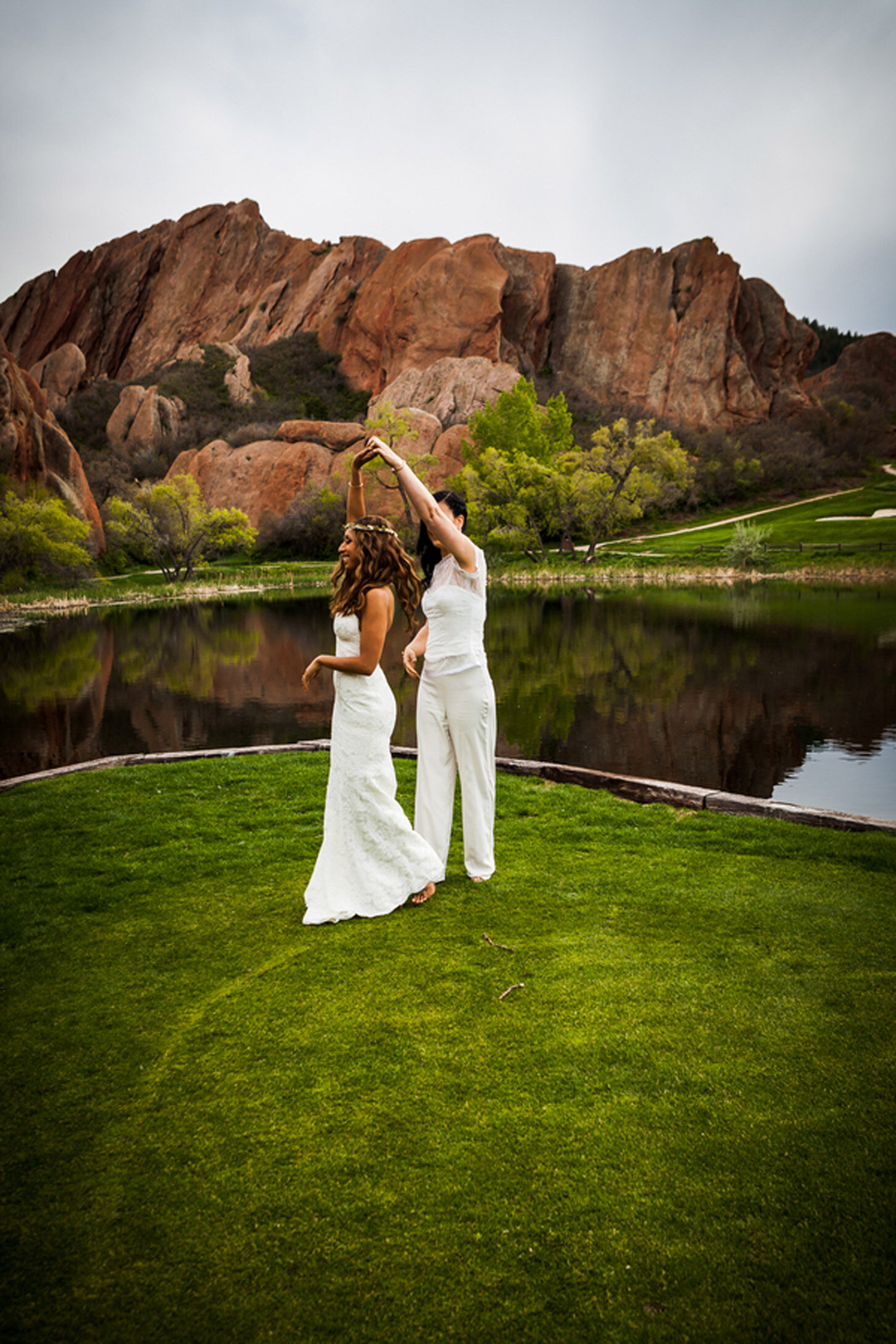 "When you kiss me heaven sighsAnd though I close my eyes
I see la vie en rose."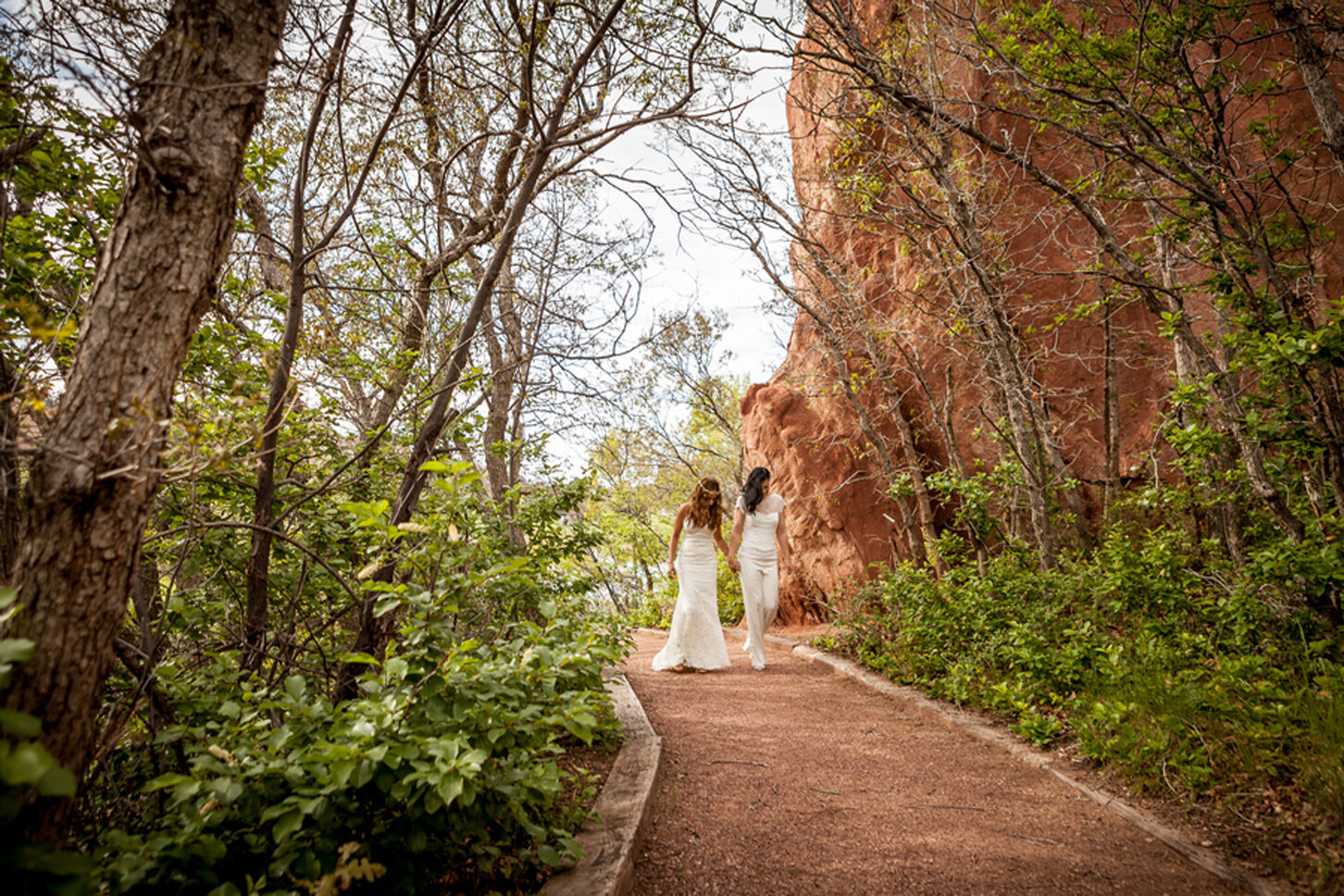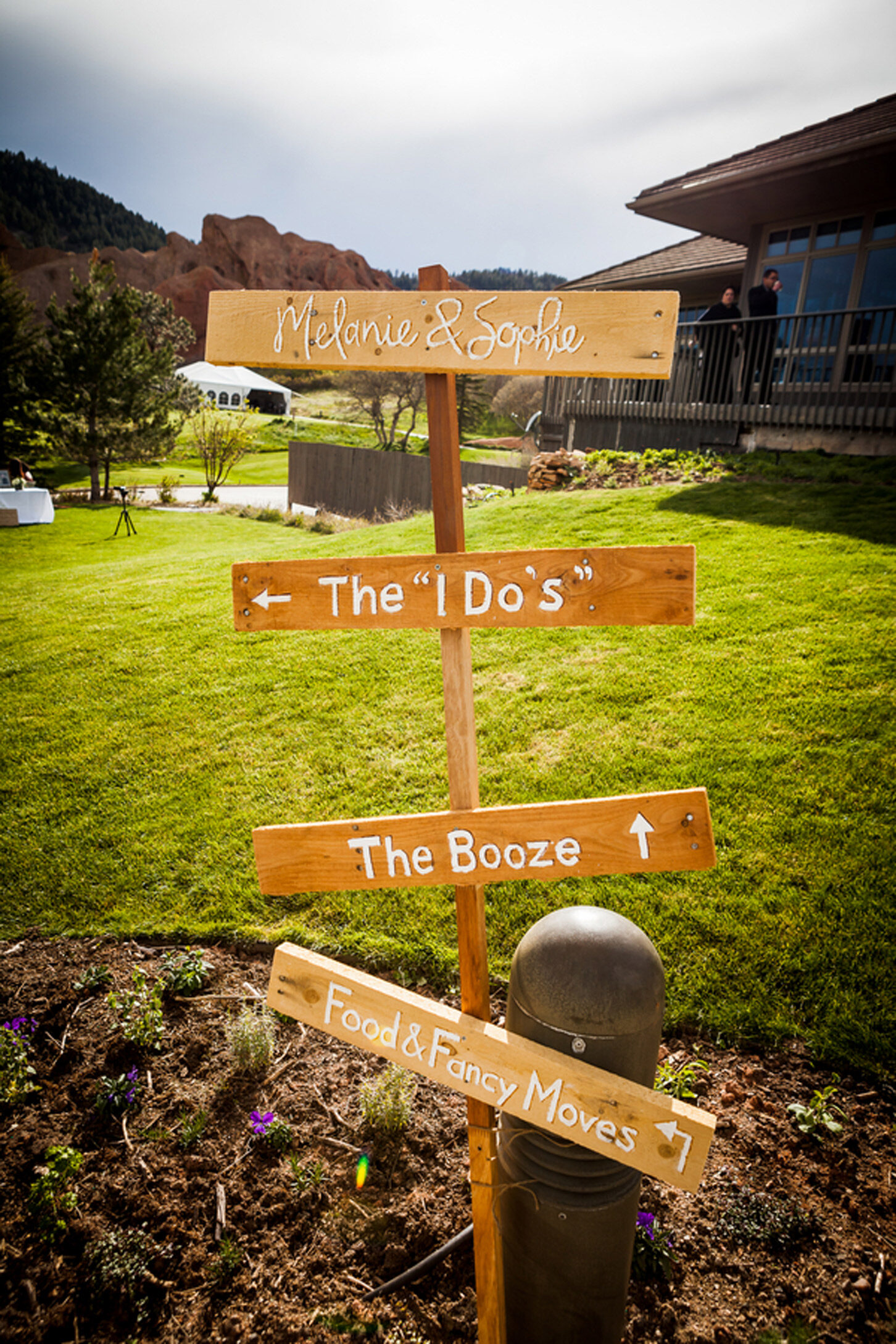 Cleverly recycled wooden signs.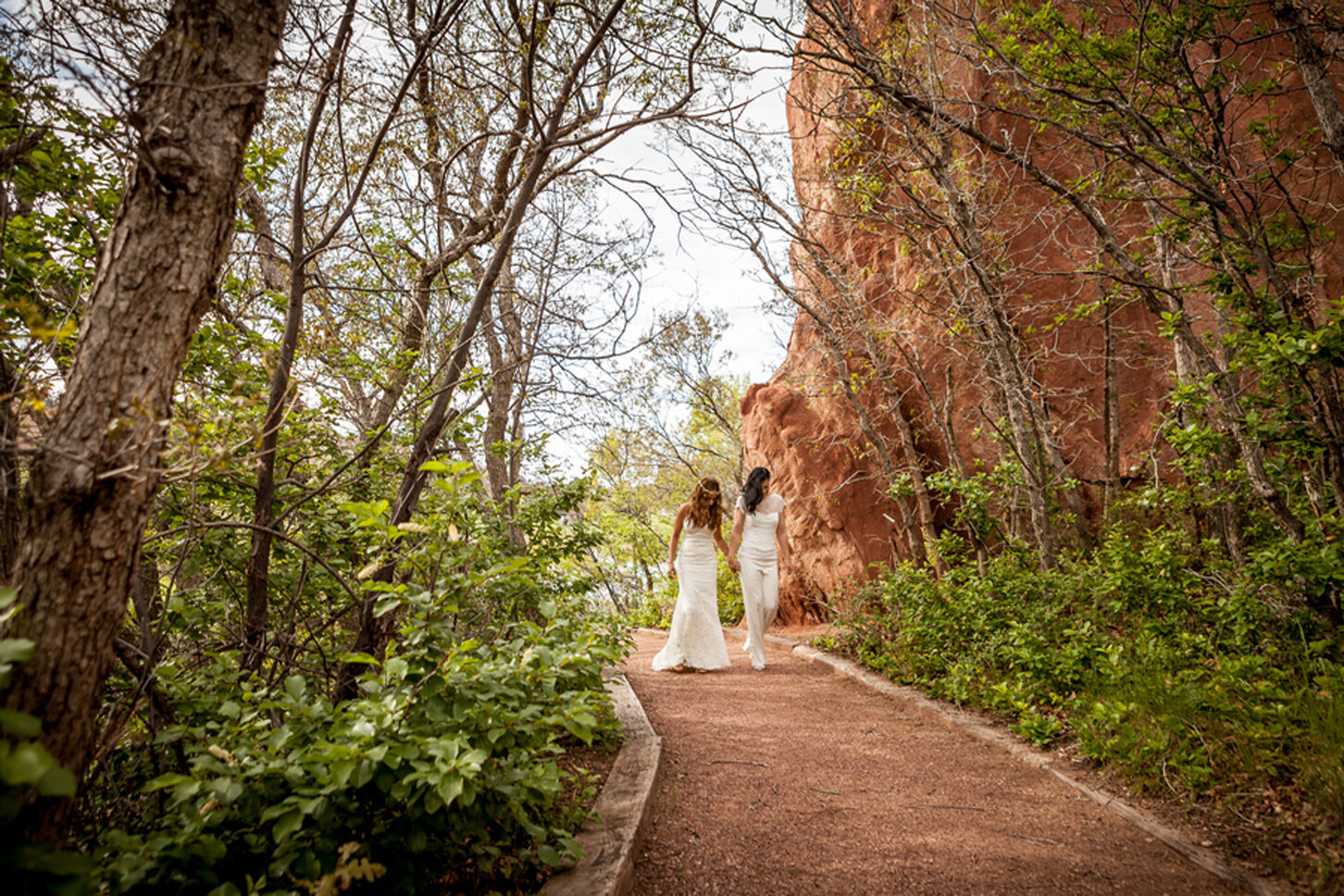 We can't get enough of these views.
The brides show off the creamy colors in their complementary bouquets.
One of Sophie's special guests playing the Koto.
The brides join hands as the ceremony begins.
A kiss makes it official.
Melanie and Sophie are wife & wife!
All the soft touches make the space extra romantic.
The brides take the floor for their first dance.
To the delight of their guests this is not your average first dance.
More of the special details.
The brides cut the cake.
Melanie tosses her bouquet into the waiting crowd.
And these two dance the night away.