May 27, 2016
Knoxville, Tennessee
Ashley & Hannah met online and dated for four years, waiting until it was legal in the state they love—Tennessee—before pursuing marriage. Say the brides, "We both wanted the experience of proposing and being proposed to, so we went ring shopping together and picked out rings." Ashley proposed first by arranging a photography session at a train station with old train cars. While the photographer was prompting the couple for pictures, Ashley got down on one knee and asked Hannah to marry her. Hannah said "yes," and Ashley arranged for them to celebrate with Hannah's family that night.
Later Hannah found an artist to draw a picture of her and Ashley at a train station. Then, because Ashley loves puzzles, Hannah had a puzzle maker turn the picture into a wooden puzzle. Ashley started to work the puzzle and when she got to the end, there was a piece missing, that's when Hannah proposed to Ashley with the final piece in her hand, which said, "Will you marry me?"
Ashley and Hannah were married at a loft and rooftop space in downtown Knoxville overlooking Market Square, the main hub of downtown. Their colors were champagne, gold and white and the brides loved the industrial touched, natural light and exposed brick walls.
The brides had a "first look" and took pictures prior to their ceremony. During their first look Ashley approached Hannah, so for the ceremony they did the reverse. Ashley walked down the aisle first, unescorted, followed by Hannah, also unescorted. Ashley walked down to "Safe and Sound" By Taylor Swift and the Civil Wars and Hannah walked down to "Can't Help Falling in Love With You" by Elvis.
Say the brides, "Ashley's aunt officiated the wedding, which was truly special as she has been so loving and accepting of our relationship. Many of our family members were in attendance and showered us with love."
Wedding Song: "Can't Take My Eyes Off of You" by Lady Antebellum
Hannah says she loved that song and played it for Ashley, who also agreed it was perfect for them. "To make sure it was "the one" we practiced slow dancing to that song around the house."
Ashley's Favorite Moment: "It is hard to pick a favorite, but our first dance will forever be a lasting memory for me. Hannah sang all of the lyrics to me and I could feel all the love she had for me in those moments. It was like we were the only two people in the room."
Hannah's Favorite Moment: "I loved breaking it down on the dance floor with my wife, friends, and family!! I could tell that everyone was happy and having a great time celebrating with us."
The brides say that their wedding was absolutely perfect. "The most important thing was that we love each other and got to express that love through the commitment of marriage with our friends and family present."
Ashley & Hannah's first look
Emotions are running high on this eventful day.
Says their photographer, "We had a great day taking fun portraits around downtown Knoxville. "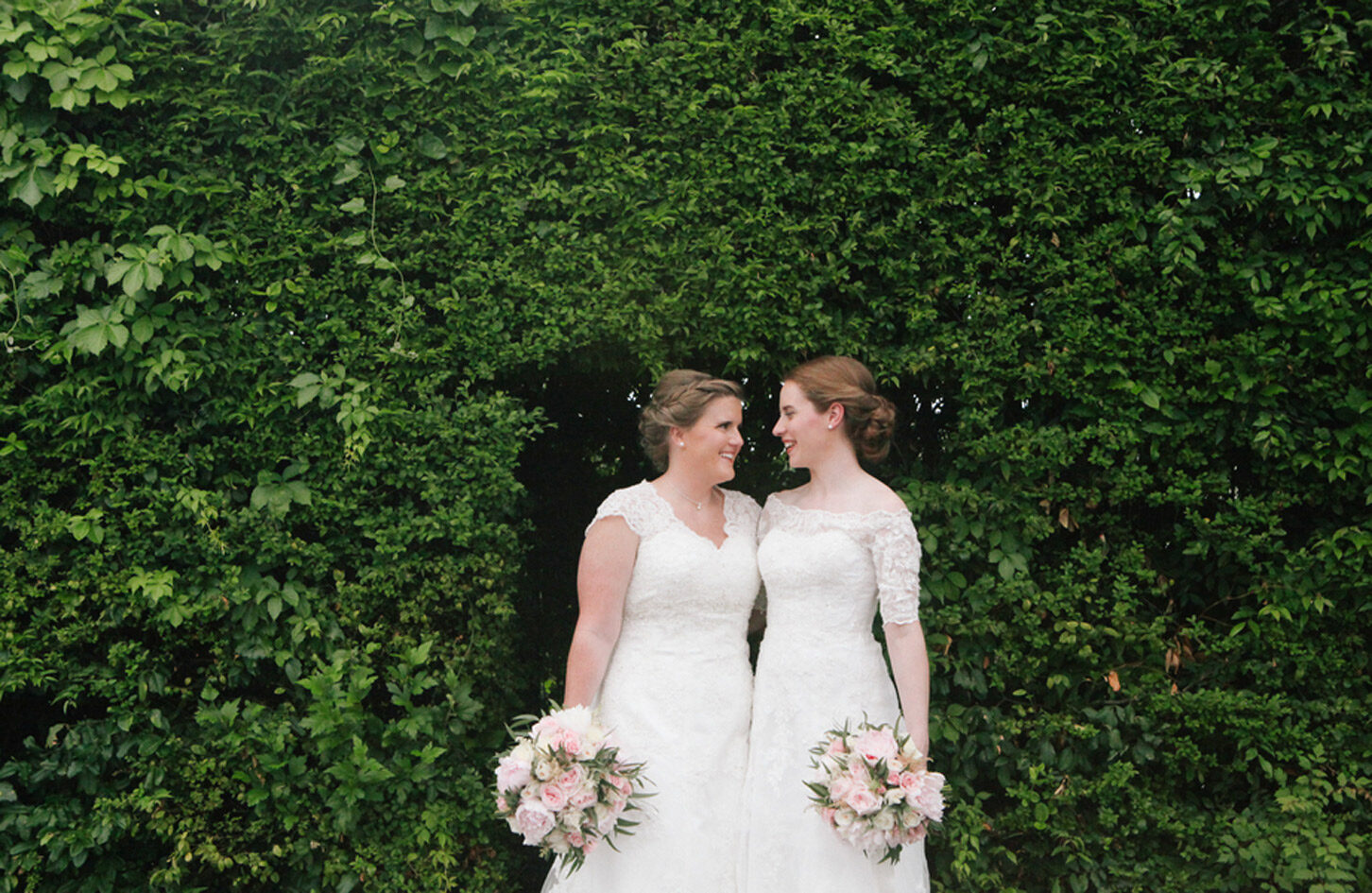 The brides during their outdoor ceremony.
A kiss makes it official.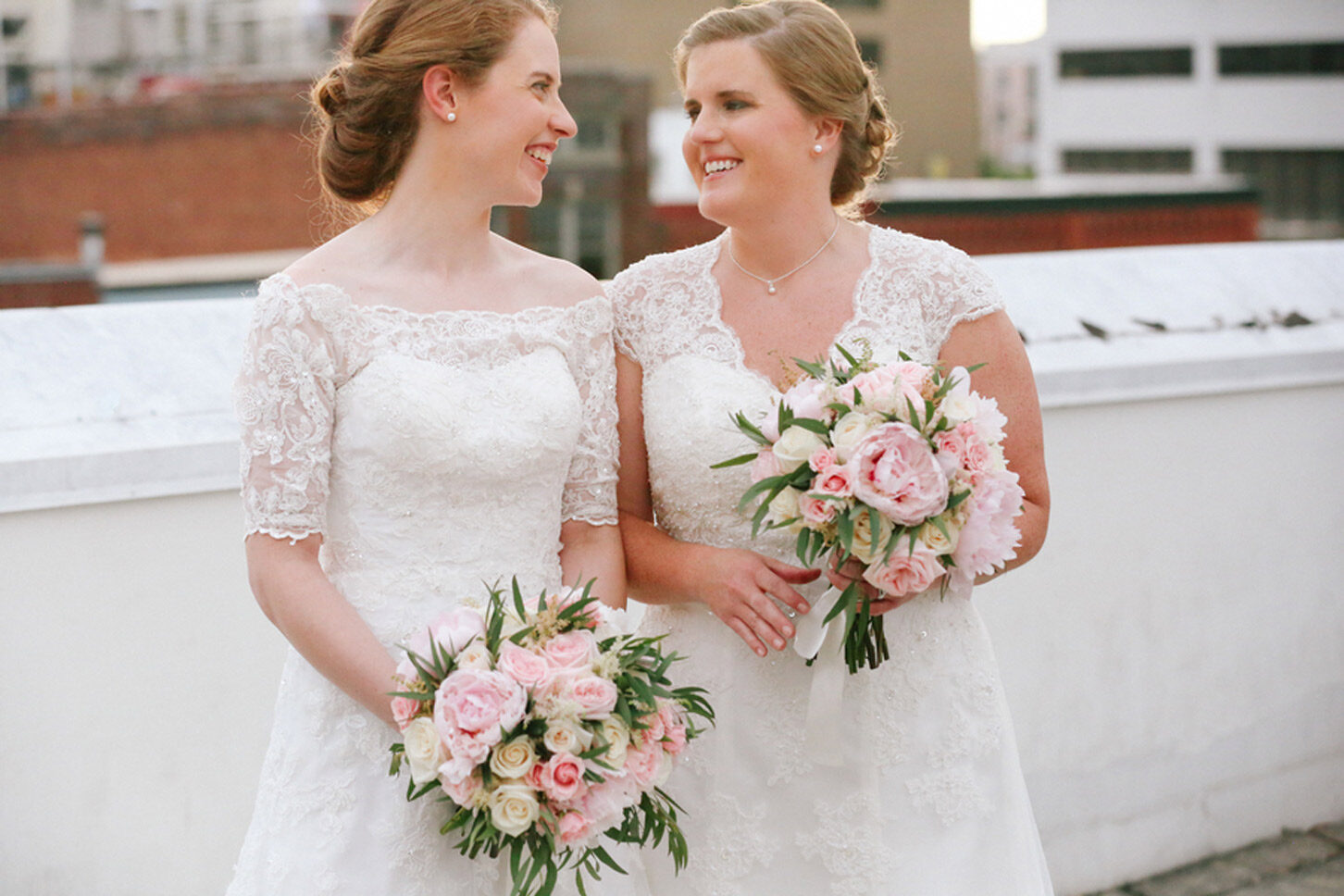 Ashley & Hannah are wife & wife!
Simple and beautiful.
Magpie's cupcakes are a local favorite.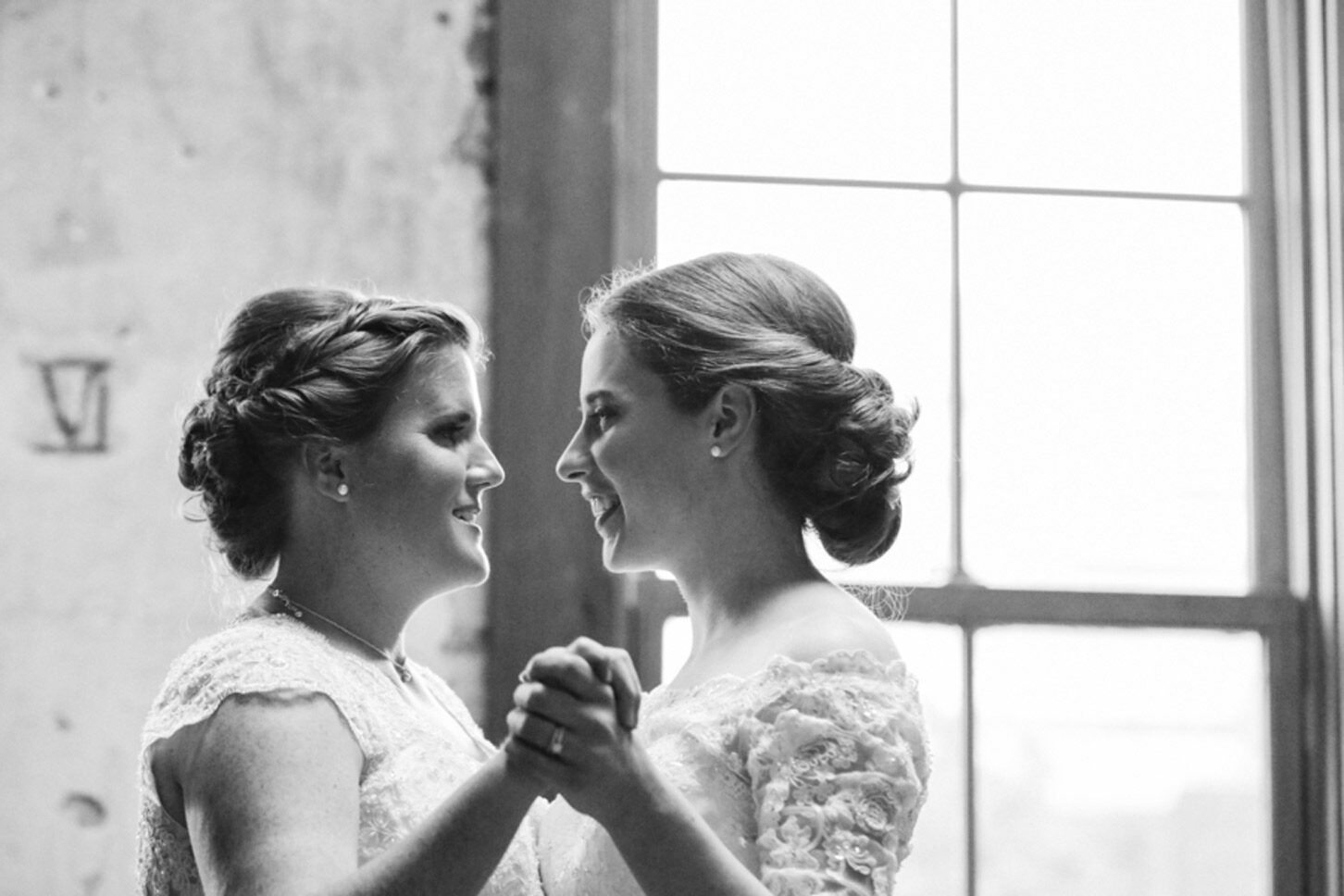 The first dance.
"So lay here beside me just hold me and don't let goOh, this feelin' I'm feelin' is somethin' I've never knownAnd I just can't take my eyes off you
And I just can't take my eyes off you"